After 12 intensive months of in-depth trace mineral trials conducted by seven farmers around Australia and their mentors, the results of the Multimin Performance Ready Challenge winner's vote are finally in.
With close to 5,000 public votes cast for the three finalists, and 50% of the votes going to the overall winner, we are thrilled to announce the 2019 Multimin Challenger Queen as Victorian farmer Renee Murfett from Framlingham.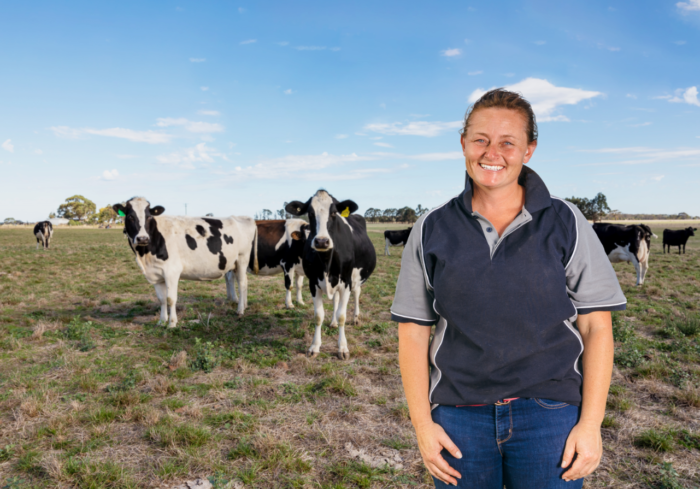 "There's no doubt that optimisation of trace minerals at high demand times can improve animal health and productivity. It's been a fascinating 12 month trial, and I'm over the moon to hear that I've won the competition." Renee Murfett, VIC.
Click on the video below to hear more about Renee's trial and results.
As part of Renee's prize, Virbac Australia will be sending her on an overseas study tour tailored to her farming system, valued at more than $20,000. She'll be jetting off on an overseas study tour to learn more about best-practice dairy farming.
The results of this challenge will really help us to continue pioneering new research that improves product efficacy and benefits our local producers and we're incredibly proud of Renee and her mentor Dr Susan Swaney for all the hard work and dedication they've put into this trial over the last year.
Click here to see all of the challenger results.
Thank you to everyone who participated in the Multimin Performance Ready Challenge and helped make it a success!
Congratulations Renee and her mentor Susan!